Commercial Air Duct Cleaning
Back To Our Services
Moorpark commercial air duct cleaning can serve your business well in the growing community of Moorpark. Even with the hard economy, there's no sign that Moorpark's growth spurt -- on since the 1970s -- is going to end any time soon. You worked hard to establish your business, and now you want to have the best reputation possible. So let us help you wow your customer with air duct cleaning that will make stepping into your business a breath of fresh air for anyone who visits.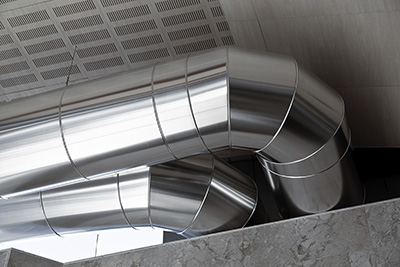 You may not hear much about Moorpark commercial air duct cleaning from the business community -- but that's because it's a secret weapon! Odds are, your ducts are full of gunk. Inefficient ducts have more trouble circulating air. Your HVAC unit or other system will end up working harder, but your temperature won't be sufficiently regulated. That means throwing money away on extra energy consumption and expensive insulation that won't get you anywhere.
Our services are designed for business, whether you have a small storefront or a giant skyscraper. We can handle the needs of the most upscale restaurant -- where clients can never be disturbed by the presence of contractors, of course. We can handle businesses that see thousands of customers every day, such as laundromats, hotels and other firms that make use of large, commercial dryers.
No matter how complex or urgent your needs, we can help!
Here are a few of our top skills in the world of air quality:
Air duct cleaning business services
Commercial dryer vent cleaning
Dryer vent cleaning business services
Restaurant dryer vent cleaning
Are you interested in hearing more about what Moorpark commercial air duct cleaning can do for you? Would you like to talk to an expert, or schedule an air quality test? If so, we look forward to hearing from you. Businesses like yours are the lifeblood of OUR business, and we want to set your mind at ease before we set foot on your property!
Have an air quality emergency? Worried about shutting down on the long term? Give us a call. We're known for our fast and efficient "emergency service." We can dispatch a team or technician the same day you get in touch, and turn your problems around in a flash!